In my next few messages to you, I'll share some BIG NEWS about how God has moved us in an additional direction. Each message tells a story from our journey. All Glory to God for the things He has done!
Shortly after I published The Heart Healer I received an encouraging text from a missionary to Spain and Mexico, who asked me to consider having the book translated to Spanish. She explained that books like The Heart Healer, are not as available in Spanish while the need for them is great.
After much prayer we actually translated our entire online course!!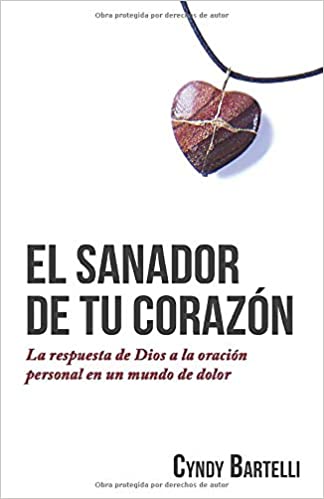 The Heart Healer – El sanador de tu corazón
The Heart Healer Study Guide – El sanador de tu corazón Manual de Aplicación Personal
The 13 associated videos for the course
That one text single-handedly led us to serve God in Latin America!
If you have desired to serve God internationally, let us be your voice! Imagine with me the faces of people who might never have an opportunity to heal from their past and know the Lord in such a personal way.
Our costs over the last several months have included:
Book translations, formatting and publishing
Technology and software
Video and sound equipment
Video filming and editing
Voice overs and more editing,
Promotion of the materials
Would you please pray about helping?
All gifts are tax deductible, and any amount is appreciated!
Please pray for God's continued provision of workers, ministry leaders, equipment and
technology so we may reach even more people who are hurting.
Vertical Hearts is a 501(c)(3) tax-exempt organization