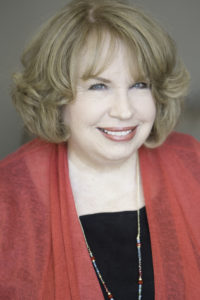 There were early indications that writing was in Cyndy's future. If her parents had seen her stories being written between the pages of her middle school algebra book during classes, they'd have understood why it was necessary to hire a math tutor later.
Writing took a back seat to "real work," however. Her father was a second-generation grocer who raised his children with the understanding that work was a priority. Cyndy's grocery career began at the age of seven, when she earned money for a princess doll by pushing shopping carts back into their racks.
Pushing shopping carts led to bagging groceries, peeling onions, frying donuts, and ringing up sales. In time, Cyndy managed one of the family supermarkets and served as the Human Resource Director for up to 1,000 employees.
The lessons learned about productivity, training, and work ethics carried on for years as she applied these experiences in her adult life. Owning supermarkets overlapped with owning real estate, which evolved into owning a residential real estate investment company.
These were all fantastic experiences, but along the way, sickness, disease, divorce, death, financial loss and more wove their way into the road map of Cyndy's life. She discovered that her own pain led to her passion for helping others who were hurting, too. Eventually, she was able to devote increasing amounts of time to learning about God's extraordinary love for all.
This commitment resulted in a move from Texas to California for Cyndy and her husband. There they have had remarkable experiences learning more about The Heart Healer and the tender way He restores the hearts of the hurting and gives hope to the hopeless.
The Texan Bartellis reside in the Los Angeles area where they spend as much time as possible with their four children and six grandchildren.