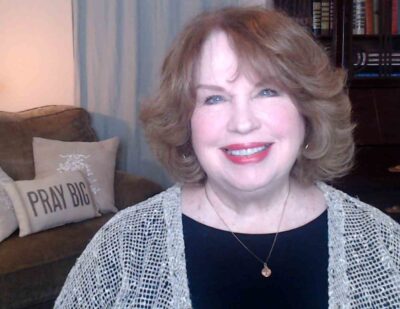 I've waited a very long time to write this message.
You may know me through my book, The Heart Healer; but I have also presented messages about our four basic personalities and relationships, in business settings and to church groups, for over thirty years.
Since I love telling stories, I'll use the following one to tell you about the new direction for our ministry…
While at a large Christian rally in Dallas, Texas, 52% lit the screen with imposing letters behind the presenter. 52% of Christian marriages ended in divorce, according to his research at that time.
I was shocked, and my indignation for believing families quickly swirled into a download of thoughts, so condensed and inspired, they could have only come from the Spirit of God.
I had prayed for weeks about God's new assignment. My commitment to a wonderful ministry in Los Angeles was winding down, and I knew that change was imminent.
In that moment, sounds of the thousands in the room were silenced by the thoughts in my soul. There was no denying the Source of this stirring, and suddenly my last thirty years of training and experience came together into one plan–one call.
"We're going after that divorce rate!"
As quickly as you hear of peoples' lives flashing before their eyes, the entire plan for my future work unfolded, and I knew my assignment for years to come.
We would merge over thirty years of training about our God-given personalities and relationships with the simultaneous training we had received for prayer ministry. Stir that together with my background in Human Resources, and the new Relationship Reality was birthed!
My husband, my partner and man of faith, locked step with me as we activated the first phases of our plan.
Since that pivotal moment with God, The Heart Healer book, Study Guide and Online Course have all been published, with Spanish translations for all almost complete. Also, many messages have been presented based on the new Relationship Reality—the hybrid course that combines real-life applications for why we act the way we do—why we function in our relationships the way we do. And, we won't just tell you why, but how to make a difference in your own understanding of yourself and your ability to relate to others.
In the weeks to come, I'll tell you more.
For now, please know that if you have prayed for answers, if you have needed hope for harmony in your home, God's help is on the way. We are honored to be a part of His answer.
~ Cyndy Bartelli