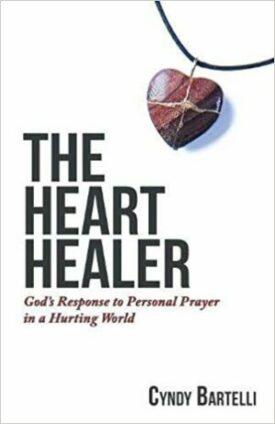 Sometimes beyond heartbreak and healing, we come across things we can't get past; chains that hold us back.
These invisible chains connect us to things like guilt, anger, despair, and anxiety. Some of us are still bound despite the heart healing that has taken place, but here's what the Lord says about that…
"He has sent me to heal the brokenhearted, to proclaim liberty to the captives and opening of the prison for those who are bound."
– Isaiah 61:1
Does shame from abuse define you? Do your failures grip you with guilt? Did your financial losses sink you into despair? Shame, guilt, and despair are no challenge for God. He is ready to help you.
In The Heart Healer, we explain that God alone knows our hearts and only He can create in us a new heart. In Chapter 8 of The Heart Healer, steps are explained that walk us through a place of deep healing and freedom from connections to our pain of the past.
In this post, I introduce the reality of miracles with freedom waiting for each of us when we know a little more about God and His character. Miraculously, when we ask, God will respond.
Click here for a YouTube 2 minute radio interview, "Deeper Still" from The Heart Healer: God's Response to Personal Prayer in a Hurting World.
Or, listen to our audio version:
This post is one of a series of brief interviews with Pastor Randy Garcia from "Rising Higher" on AM 1100 KDRY, in San Antonio, TX. Each chapter of The Heart Healer will be discussed in subsequent posts from the series.