Our two eldest daughters and I were walking along a cobblestone road outside Tepotzlan, Mexico. It was 1994, and they were in their last years of college.  We'd taken a bus from Cuernavaca to visit a remote cafe at the base of a mountain in this ancient village. At the time, my casual garb was far more elegant than it is now. I foolishly strolled the empty street at dusk, carrying my Dooney & Bourke purse on my bejeweled arm, anxious for the promise of good food and a little adventure.
As we chatted along the otherwise deserted street, we passed a busy saloon. I looked up to see a laughing caballero take note of us. We kept walking. Soon, the caballero and seven more men were following behind us. Every few minutes, Shannon would report their progress as they drew closer and closer. Their intentions were clearly hostile, and our panic quietly escalated.
I remembered a conference I'd attended where the speaker gave examples of Jesus coming to the rescue of people in trouble. I kept calling His name while Shannon, and now Heather, continued reporting the near arrival of the men. With no other person in site, our destination cafe seemed an impossible distance away.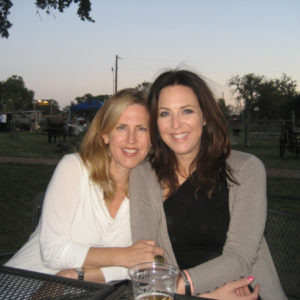 Suddenly, a typical Volkswagen taxi drove quickly toward us. The driver began waving wildly to the posse behind us while yelling in Spanish, "Hurry! Turn away! Turn away!" All eight men obeyed the driver and disappeared down a side street. The taxi driver, continuing down the road, was never seen again.
We were incredulous! What a miracle that the taxi appeared at just the right moment and the driver knew to scare them away. Our last few blocks to the end of the street were a struggle. Our exhaustion from the trauma became strangely blended with huge relief over our rescue.
Imagine our dismay when we discovered the cafe was closed! The only other person within site was a local woman selling her handcrafted gifts at a table under a tree.  (I'm pausing now to consider why she was even there if no one was around to buy anything?) Our daughters explained to her in Spanish what had just happened to us. We told her how very grateful we were for the taxi driver who had come from her spot at the end of the road to rescue us.
We'll never forget her reply. "What taxi driver? There hasn't been a taxi here all day!"  Clearly angels appear in the strangest places — and even drive old VW taxis.
For he will command his angels concerning you to guard you in all your ways;  (Psalm 91:11)