The Heart Healer
         God's Response to Personal Prayer in a Hurting World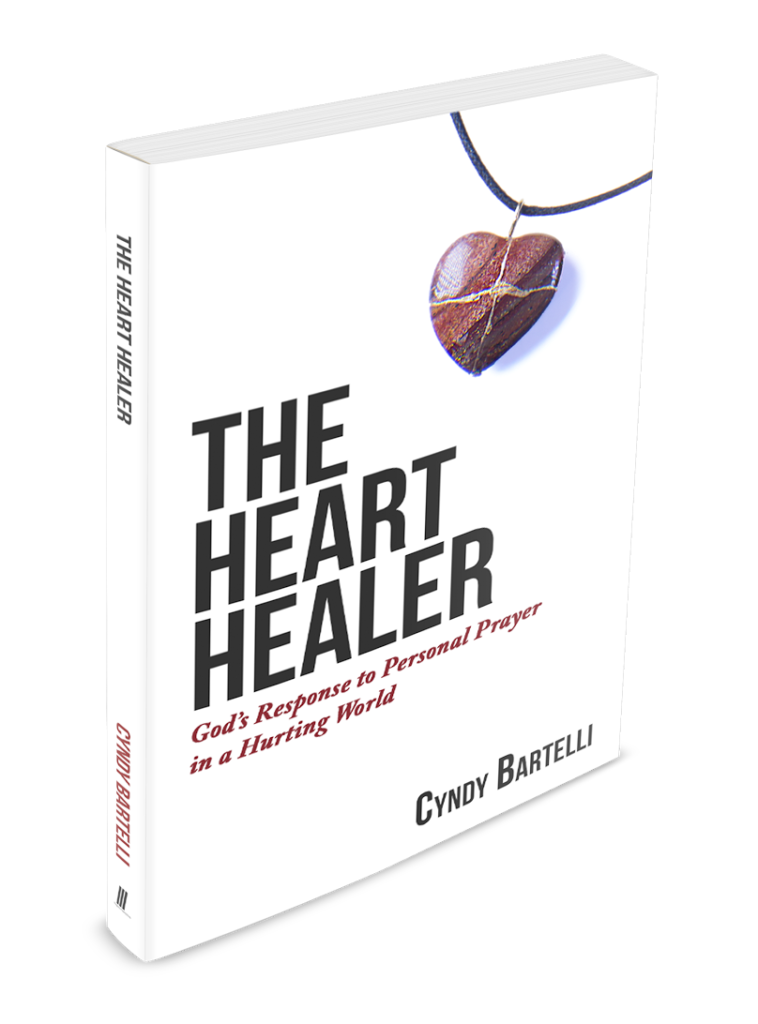 HOPE. It flickers in the hearts of hurting people everywhere who ask:
Can I break from my painful past?
Is there ever an end to my anxiety?
Is my pain too deep to be reached?
Will I ever wake up to different tomorrows?
Whether we face heartache every day, or we've locked away our wounding memories, our experiences shape our thoughts, our motivations, our actions, and our health.
The Heart Healer knows exactly where these places of pain are, and He is ready to act on our behalf. Prepare to be astounded by His availability to you and His readiness to show you the path to peace.
True stories shared in this book will show you how a simple prayer can bring profound results in your life and the lives of others.
The Heart Healer Study Guide
         A Personal Journal
If I could join you with a cup of coffee at your kitchen table, or chat with you in your living room, I'd tell you some of the miraculous stories I have received from readers of The Heart Healer whose lives have changed because of a simple prayer to an extraordinary God.
I, too, have made peace with my past. Long-held grief and sadness are gone. Failure and loss no longer torment me. Memories I wouldn't allow myself to think about have been exposed, and the Lord, our Heart Healer, has changed my life.
Journey through this study in the privacy of your home or in a group setting. No matter where you will be, God will join you, and His tender love for you will become evident as He heals the wounded places in your heart.
My heart has heard you say, "Come and talk with me."
And my heart responds, "Lord, I am coming." — Psalm 27:8 NLT
Comments:
"This is a beautiful and different study of God's Word. In the over forty years that I have led Bible studies, this is the first time my group has asked to immediately go through the chapters again. They don't want to miss a thing." ~Mildred Whitmire, San Antonio, Texas
---
Now available at:

Or ask for it at your favorite local bookstore!
---